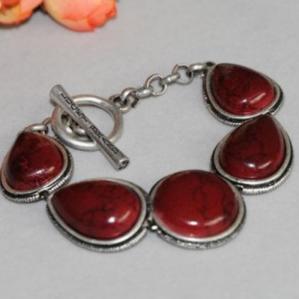 Red Big Stones Bracelet
Lucky Brand
$3.99
3.99
More Details
Silver-tone finish with red-inspired stones.


- Material: Metal and Stones
- Color: Silver-tone
- Diameter/Length: 8-5 in
- Toggle clasp

Package: Simple OPP bag


Products are provided by a carefully chosen supplier, rather than from the brand itself. The brand does not endorse and is not affiliated with this site.
Other items you might be interested in: