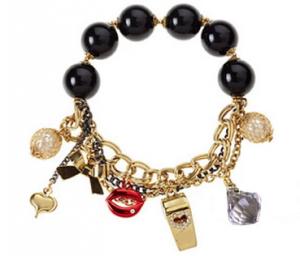 Stretch Charm Bracelet Gold
Private
$9.99
$6.99
6.99
More Details
Stretch charm bracelet in gold-tone finish.

Brand: Private Label

- Stretch charm bracelet
- Half large round beads with gold accents and half mixed chains with multiple charm detail
- Antique gold plated base metal/glass
- Approximate dimensions, in inches: 7.5

Package: Simple OPP bag

Products are provided by a carefully chosen supplier, rather than from the brand itself. The brand does not endorse and is not affiliated with this site.
Other items you might be interested in: