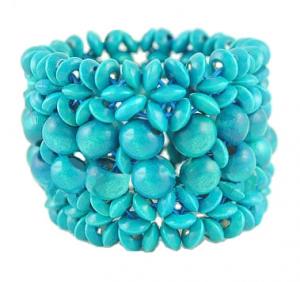 Trendy Turquoise Wooden Stretch Bracelet
Private Label
$13.99
$1.99
1.99
More Details
Adorn your wrist with exotic elegance! This stretch bracelet measures 2" wide and features wooden beads.

Brand: Private Label

- Type: Handmade Stretch bracelet
- Color: Turquoise
- Composition: Wooden beads
- Width Approximate Measurements: 2 inch

Note: Delicately handcrafted, slight variations make every piece unique and beautiful.


Package: Simple OPP bag

Products are provided by a carefully chosen supplier, rather than from the brand itself. The brand does not endorse and is not affiliated with this site.
Other items you might be interested in: