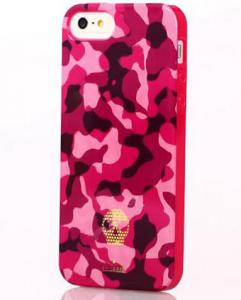 iPhone 5 Pink Camouflage iPhone Case
PUR
$12.99
$0.99
0.99
More Details
iPhone 5 Pink Camouflage Case

- Brand: PUR
- Color: Pink Camouflage
- Simple snap-on, one-piece case made from soft silicone that covers the back and sides of the phone, there is no front for this case.
- Provides easy access to all functions without removing the case
- Compatible with iPhone 5
- Dimensions: 5"L x 2.5"W
- Material Body: 100% silicone


Products are provided by a carefully chosen supplier, rather than from the brand itself. The brand does not endorse and is not affiliated with this site.
Other items you might be interested in: