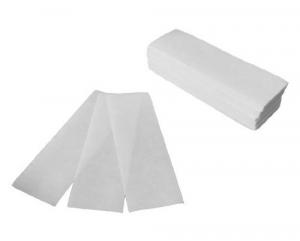 100 Professional Wax Waxing Strips Hair Removal Paper Nonwoven Epilator
Private Label
$4.99
$1.00
1.00
More Details
Convenient and sanitary, its definitely a must have for your salon or even just to use at home.

- Pack of 100 cloths
- Use in the waxing process
- Sanitary and disposable
- Must have for your salon or at home
- Material: Nonwoven cloth
- Size: Approx 20.8cm x 6.5cm /8.32" x 2.6"
- Color: white


Products are provided by a carefully chosen supplier, rather than from the brand itself. The brand does not endorse and is not affiliated with this site.
Other items you might be interested in: