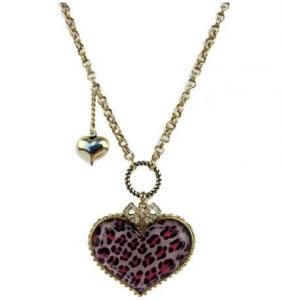 Pink Leopard Heart Necklace
Private Label
$3.99
3.99
More Details
Savage sophistication. A leopard print heart, crafted in antique gold-tone metal.

Brand: Private Label

- Material: Metal
- Approximate 32 inches long
- Color: Antique Gold-tone
- Lobster claw clasp

Package: Simple OPP bag


Products are provided by a carefully chosen supplier, rather than from the brand itself. The brand does not endorse and is not affiliated with this site.
Other items you might be interested in: