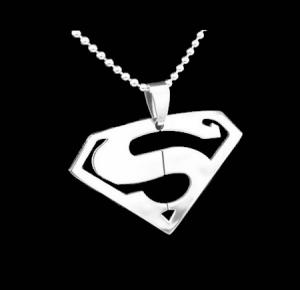 Superman Silver Pendant Necklace
FTH
$17.99
$3.99
3.99
More Details
The perfect pendant necklace for any age or fan of Superman.

- Superman logo
- Style: Pendant
- Logo measures 2" x 1.5"
- Material: Stainless Steel
- Comes on a 22 inch silver ball chain

Content: 1 x necklace


Products are provided by a carefully chosen supplier, rather than from the brand itself. The brand does not endorse and is not affiliated with this site.
Other items you might be interested in: