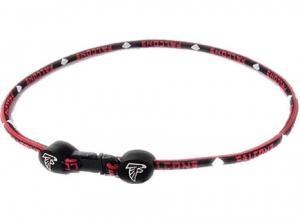 NFL Titanium Sport Necklaces
Titanium Sport
$9.99
$5.99
5.99
More Details
SHOW YOUR TEAM SPIRIT WITH THIS NEW NFL NECKLACE TODAY!

Football Teams:
- Atlanta Falcons
- Chicago Bears
- Dallas Cowboys
- Denver Broncos
- Green Bay Packers
- Indianapolis Colts
- Jacksonville Jaguars
- Kansas City Chiefs
- Miami Dolphins
- New England Patriots
- New Orleans Saints
- New York Giants
- New York Jets
- Oakland Raiders
- Philadelphia Eagles
- Pittsburgh Steelers
- Tennessee Titans
- Washington Redskins

Perfect for anyone with neck and shoulder pain, the Titanium necklace is an instant and easy way to make your neck and shoulders feel great. Enhanced with titanium, it increases your blood circulation and relaxes your muscles. Titanium is a safe, allergy free metal that realigns the bio-electric current in your body.

Size: 21 inch
Weight:0.08 kg

Package Content: 1 x Necklace


Products are provided by a carefully chosen supplier, rather than from the brand itself. The brand does not endorse and is not affiliated with this site.
Other items you might be interested in: