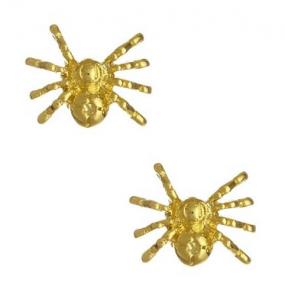 Cam & Zooey Spider Stud Earrings
Cam & Zooey
$32.00
32.00
More Details
Edgy and unexpected, this shiny and vintage inspired pair has a modern golden twist.

100% Authentic Guaranteed!

Brand: Cam & Zooey

- Stud earrings
- 14K gold plated spider studs
- Post back
- Care info: Do not use jewelry cleaner

Material: 14K gold plated environmental brass
Approx. measurements: 3/8" studs
Origin: Imported


Package: Simple OPP bag


Products are provided by a carefully chosen supplier, rather than from the brand itself. The brand does not endorse and is not affiliated with this site.
Other items you might be interested in: