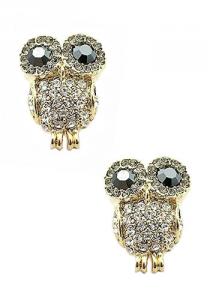 Owl Rhinestone Earrings
Private Label
$19.99
$2.99
2.99
More Details
These owl earrings are a wise and charming choice!

Brand: Private Label

- Type: Stud Earrings
- Gold-tone finish with high quality crystal stones
- Post back
- Composition: Brass base metal/glass
- Approximate Measurements: 1"L x .5"W

Package: Simple OPP bag

Products are provided by a carefully chosen supplier, rather than from the brand itself. The brand does not endorse and is not affiliated with this site.
Other items you might be interested in: