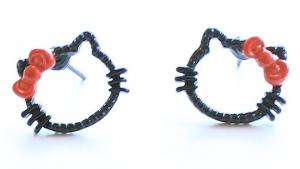 Hello Kitty Earrings
Private Label
$1.99
1.99
More Details
The perfect earrings for any age or fan of Hello Kitty.

Brand: Private Label

- Features Hello Kitty in black with a red bow
- Stud earrings
- Post closure
- Colors: Black and Red

Material: Acrylic
Approx. measurements: 1.5cm

Package: Simple OPP bag

Products are provided by a carefully chosen supplier, rather than from the brand itself. The brand does not endorse and is not affiliated with this site.
Other items you might be interested in: