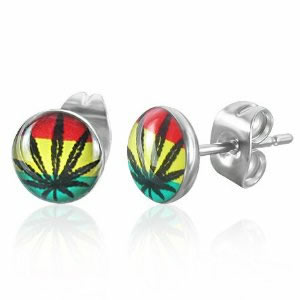 Marijuana Colorful Stud Earrings
Private Label
$15.99
$0.45
0.45
More Details
These stylish stud earrings are unique, artistic, funky and fun to wear! Stainless Steel makes the earrings durable, light and comfortable.

Brand: Private Label

- Style: Stud
- Features: These earrings have a Marijuana design encased in clear resin.
- Size: 1.2mm x 8mm
- Material: 316L Surgical Stainless Steel
- Post Back

Package: Simple OPP bag


Products are provided by a carefully chosen supplier, rather than from the brand itself. The brand does not endorse and is not affiliated with this site.
Other items you might be interested in: