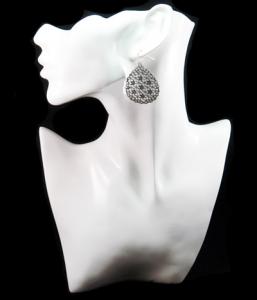 Flower Drop Earrings
Lucky Brand
$1.99
1.99
More Details
Bohemian style can be so interesting, especially if you know how to mix colors and patches. That also goes to selecting your jewelry. This set of earrings make a perfect addition to your Bohemian inspired look.


- Style: Earrings
- Material: Metal
- Color: Silver-tone
- Length: 1.5 inches
- Shepherd's hook

Package: Simple OPP bag


Products are provided by a carefully chosen supplier, rather than from the brand itself. The brand does not endorse and is not affiliated with this site.
Other items you might be interested in: